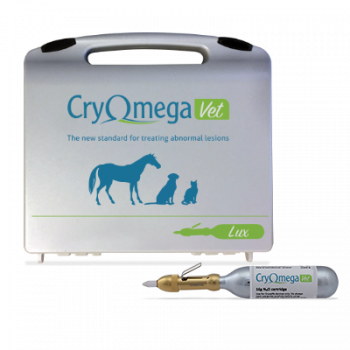 The perfect entry level choice for Veterinary practices new to cryosurgery Standard
Traditional methods of lesion removal are costly, time consuming, and pose risk from wound infection. Surgical removal requires anesthesia, sutures, and antibiotics. This creates trauma for the pet who will likely scratch or lick the treatment site, resulting in return visits. Now, there is a safe and effective alternative that delivers great outcomes and minimizes the cost of lesion removal. CryOmega Vet is a portable pen that dispenses liquid nitrous oxide directly to the treatment site. Our state-of-the-art applicators allows you to control the width and depth of the treatment and freezes the skin at -128°F.
Choose between 2 types of freezing options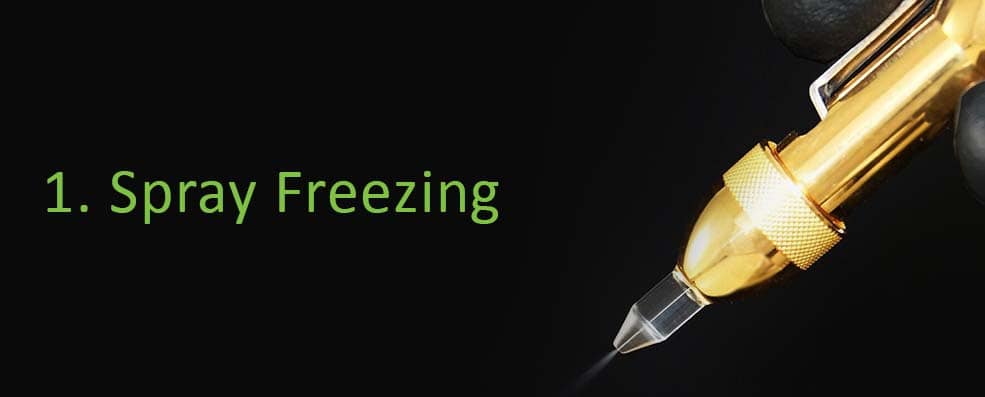 The spray freezing method delivers excellent control and the ability to treat a large area. Spray freezing gives you more flexibility for lesions that have irregular shapes. Vets who treat larger animals find the spray freezing method works best for their practices.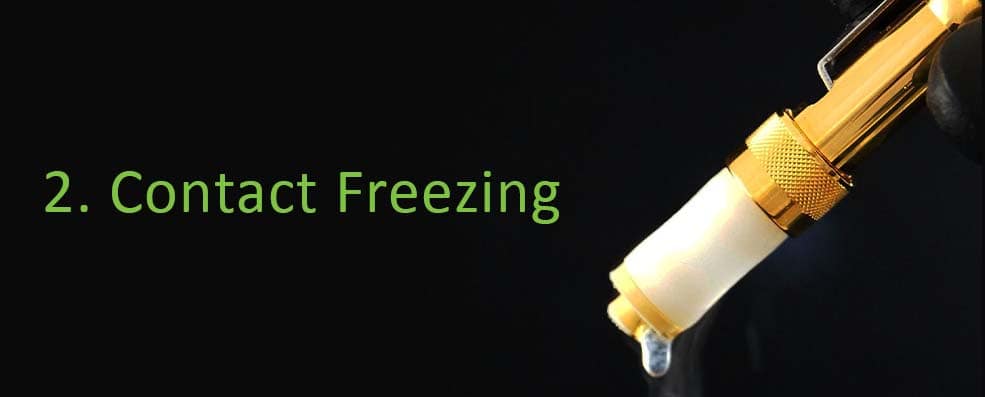 The contact freezing method is perfect for smaller lesions and works better on animals with an anxious or fearful temperament. The applicator tips come in four sizes, so you can find the right match for each lesion.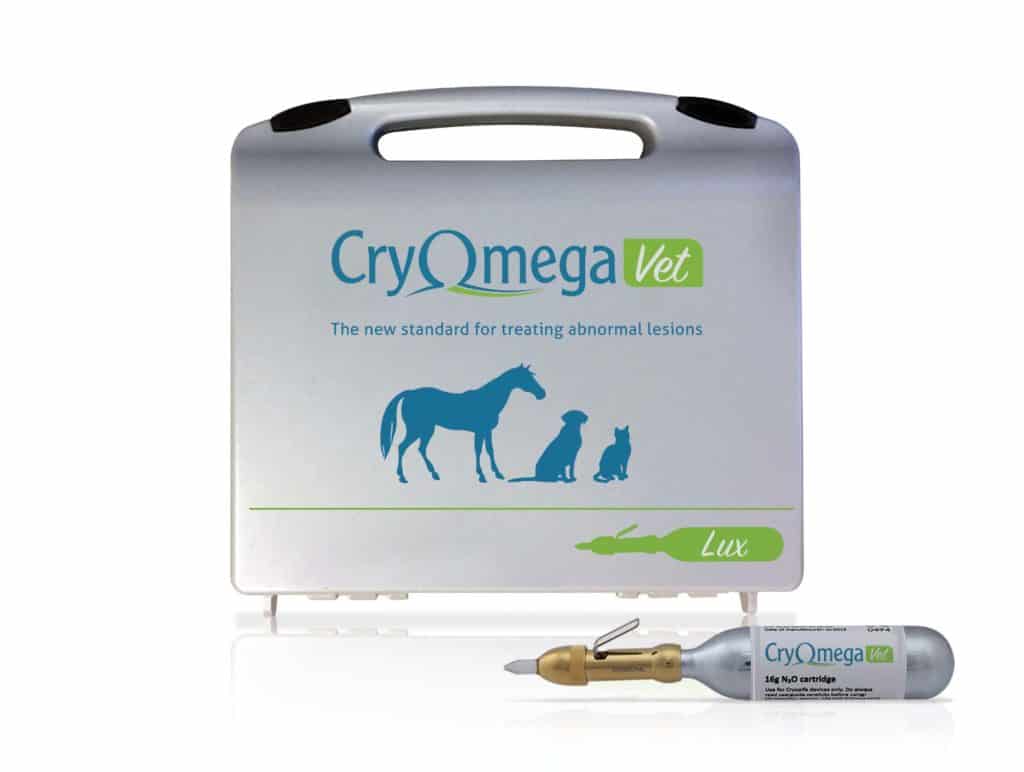 The Lux – our most popular kit –  provides maximum flexibility to veterinarians. The Lux has a removable tip and can be used with different sized applicators. Veterinarians can also use the "contact freeze" applicators when dealing with lesions around sensitive areas or with animals that are a little uneasy.  The Lux Kit comes standard with a 1 mm spray tip, a 16 gram gas cartridge, and a foam lined carry case.  Additional gas cartridges and applicator tips are sold separately.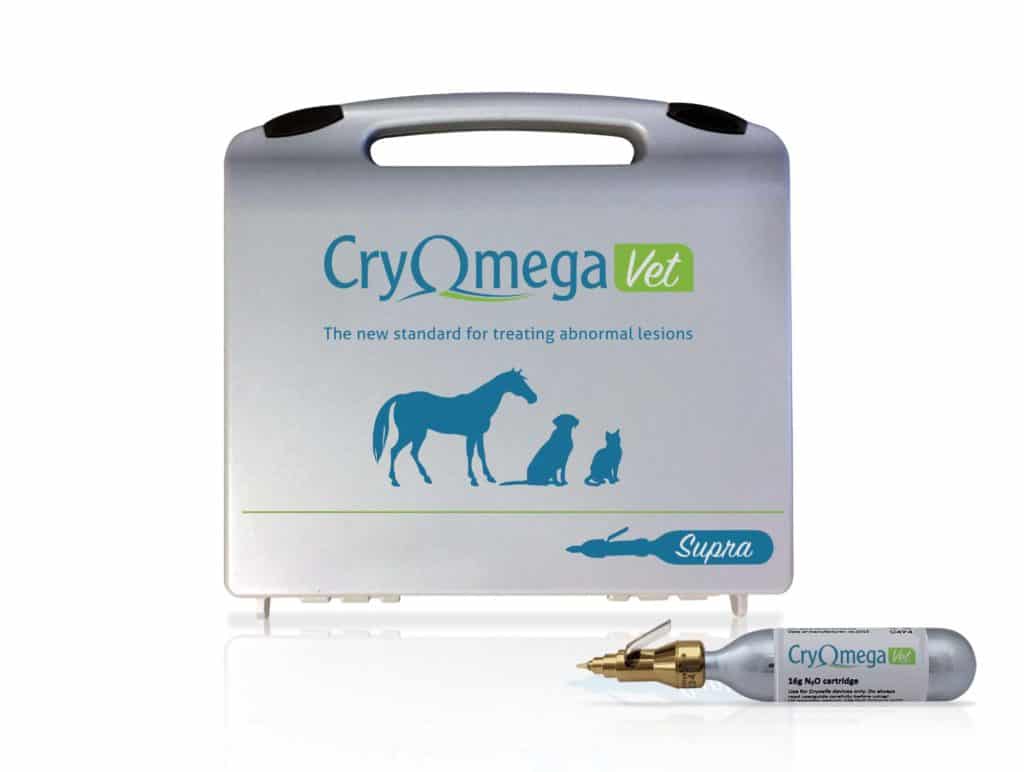 The Supra is the entry level CryoOmega-VET. It includes a 1mm standard size fixed applicator. This unit is great for small lesions, such as eye-lid tumors. Perfect for the veterinarian who treats exotics, the Supra is an affordable option in comparison to other cryo treatments.  The Supra also comes with a 16 gram gas cartridge and a foamed lined carry case.  Additional gas cartridges are sold separately.