"EVERY CRYOTOUCH® TREATMENT
CONVERTS TO ME SELLING A PACKAGE"
-Judi Lynne
Spa Director, Lazur La Vie Laser Centre & Day Spa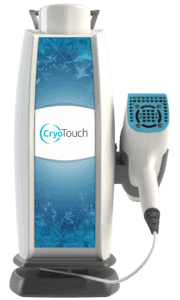 CryoTouch® delivers hydrated, rejuvenated, & youthful skin after every treatment. CryoTouch® uses – Topical Carboxy Therapy – which has been used for decades to deliver non-invasive results for all skin types.
THREE PRINCIPLES AT WORK –
1. Thermal Shock to increase blood flow.
2. Oxygenation to help plump and tighten skin tissue.
3. Topical Infusion to help drive active ingredients deeper into the skin.
You can sell CryoTouch® in packages of 3, 6, or 12 services or add just 5 minutes of CryoTouch® as a post treatment to calm and reduce the redness of your client's skin. Less downtime means happier clients!
Our team of cryo experts will help you get off to a seamless start with step-by-step protocols and the best support in the Aesthetics business.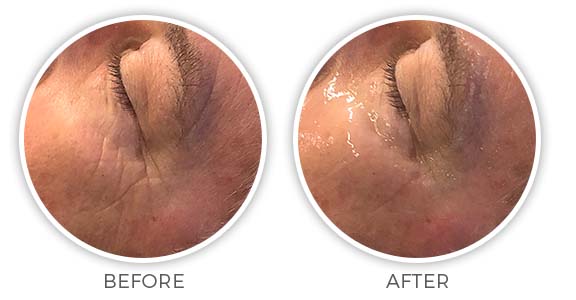 CryoTouch® IS the world's most advanced cryo facial technology and it is now available at a price that every spa can afford. Our hand-held (and light weight) dispenser releases Co2 – at the right temperature – with your choice of the perfect serum – Hydration, Radiance, Rejuvenate, Rapid Restore MD,…(more coming!) that you customize for your client's needs.   
We know you are busy. So, we built CryoTouch® to be the most efficient piece of equipment in your treatment room. No start-up. No cleaning nor maintenance. Easy-to-follow instructions right on the dispenser. You just pull the trigger and begin the treatment! 


There is so much to love about CryoTouch®.  One demo and you will understand why CryoTouch® is the easiest decision you will ever make about a new piece of equipment for your practice. 
Time is money, and we understand that new services must deliver bottom-line results as well as terrific value for your clients. CryoTouch® partners around the country tell us that virtually every first-time treatment converts to a package deal. The service has become a must-have treatment for weddings, class reunions, and all special events when clients want to look their best.  
We make it easy to afford CryoTouch® with ZERO interest financing options, a full 1-year warranty, with free training and marketing support.  
"CryoTouch® pays for itself ridiculously fast"